Présenté dans la galerie Karsh-Masson, Ottawa. Exposition collective

Emmêlements / Entanglements

. 2022.
Commissaires :

Celina Jeffery et Ryan Stec / Artengine.
Mémoire des abysses
est une installation multimedia. 
L'oeuvre prend vie et plonge le spectateur au plus profond des océans et aux confins du cosmos.L'installation présente la relation entre l'infiniment petit et l'infiniment grand, des créatures unicellulaires aux plus grandes structures cosmiques de l'univers et met ainsi en lumière leur profonde intrication.
Memory of the abyss

is a multimedia art installation. The diver helmet comes to life and plunges the viewer into the depths of the oceans and the confines of the cosmos.The installation presents the relationship between the infinitely small and the infinitely large, from single-celled creatures to the largest cosmic structures in the universe and highlights their deep intricacy.
Music:

Robot Koch - Manipura (Kristjan Järvi - nordic pulse ensemble)
Trois écrans installés dans le scaphandre présentent une vidéo de 5mn. Une projection en arrière-plan encadre l'oeuvre et la place dans un environnement aérien.
L'ensemble crée une scénographie intrigante et mystérieuse qui invite le spectateur à se rapprocher et à expérimenter l'oeuvre. La présence de plusieurs écrans permet de partager son expérience avec les autres participants et suscite discussions et interrogations.
​​​​​​​
Three screens installed in the diver helmet showcase a 5-minute video. A projection in the background frames the work and places it in an aerial environment. The whole creates an intriguing and mysterious scenography that invites the viewer to come closer and experience the work. The presence of several screens makes it possible to share one's experience with the other participants and arouses discussions and questions.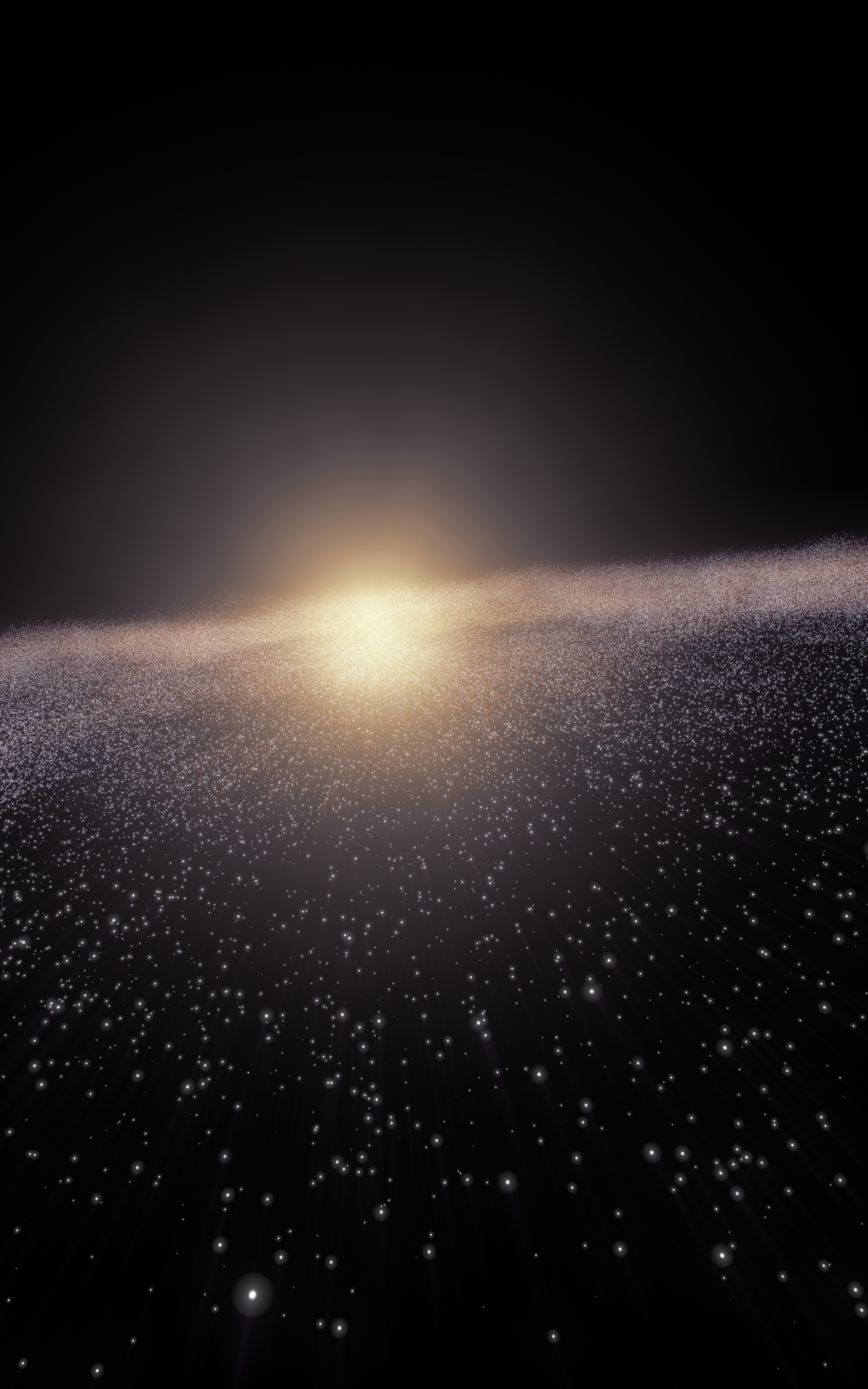 Remerciements: Collectif Les M

acron

autes, Noé Sardet, Francois Guinaudeau, Jean-Constant Guigue (Caravane Studio), Guillaume Cavalier, Celina Jeffery, Ryan Stec (ArtEngine), Sasha Phipps et la Galerie Karsh-Masson.